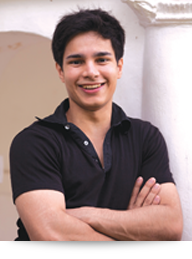 Radio-ing In On Life
by Dr Syed Aftab, Class of 2013
SingHealth, Singapore General Hospital, Department of Diagnostic Radiology
A lot of people have the perception that being a doctor is glamorous - a well-paying occupation with high social stature and noble, rewarding ideals of saving lives, especially at the most critical moments. It is also supposed to evoke a personal sense of pride and enable friends and family around us to bask in reflected glory. These are not totally false notions - being a doctor is certainly a fulfilling and honourable life-calling - but there is a lot of blood (pun unintended), sweat and tears shed that goes on behind the scenes that many are not aware of.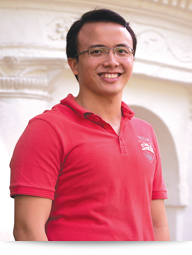 An Always Learning MO
by Dr Felix Maverick Rubillar UY, Class of 2013
SingHealth, Singapore General Hospital, Department of Accident and Emergency
One thing that is prevalent in the world of medicine is that it is a never-ending journey of learning. Be it in the wards, labs or the operating theatre, there is always something to learn. Medicine is like a lifelong classroom where you learn from seniors and juniors, patients and colleagues, medical advancements and research - it is endless. For instance, each patient may present unique traits that may alter the way we diagnose and treat him or her. Even after years of experience, I am sure my mentors are still continuously learning.